Introducing the Glow Keychain by Fotovilla! 🌟
Unleash the power of ambient light with our innovative keychain that needs no batteries to shine bright. 🌞✨
🌟 Illuminate Your World: This keychain is designed to light up your life, quite literally! Expose it to natural or artificial light during the day, and it will reward you with an enchanting glow at night. 🌙
🔋 Say Goodbye to Batteries: Tired of constantly replacing or recharging keychain batteries? Our Glow Keychain is your eco-friendly solution – it charges itself with the power of light, so you never have to worry about replacing batteries again! ♻️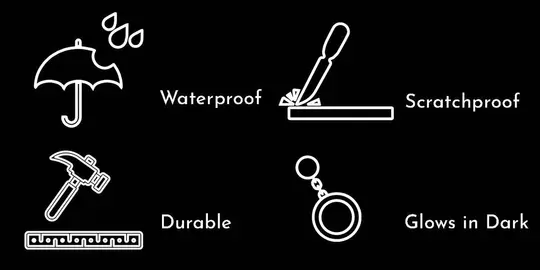 🌌 Glow in the Dark Magic: Experience the magic of a soft, radiant glow that guides your way in the dark. Whether you're fumbling for your keys, looking for your phone, or just need a bit of extra light, this keychain has got you covered.
💪 Durable and Reliable: Crafted with high-quality materials, the Fotovilla Glow Keychain is built to last, ensuring you have a dependable glow companion for years to come.
🎁 Perfect Gift: Searching for a unique and practical gift? The Glow Keychain is an ideal choice for friends and family of all ages. It's a gift that keeps on giving, offering both functionality and style. 🎉
💡 Versatile and Stylish: Its sleek design and compact size make it perfect for your keys, bags, backpacks, and more. Carry your own personal light show wherever you go!
✨ Get your Fotovilla Glow Keychain today and let the magic of light guide your way in the dark. No batteries needed, just pure, eco-friendly brilliance! 🌟✨